Getting Leans with Greens in 2016 - Fun at the NBC4 Health and Fitness Expo 2016
It was such a blast to have friend join me to help teach people how to Eat More Plants! This year I focused on Getting Lean Eating Greens in 2016! Check out the Fun!
If I it wasn't for my friend and mentor, Chef Daniel W. Thomas I would not have had anyone show up to my demo. He got the crowd excited and ready! He was so good he got me excited to come out and make 3 dishes for everyone. Chef Daniel even got the NBC4 Peacock to come over and dance with us!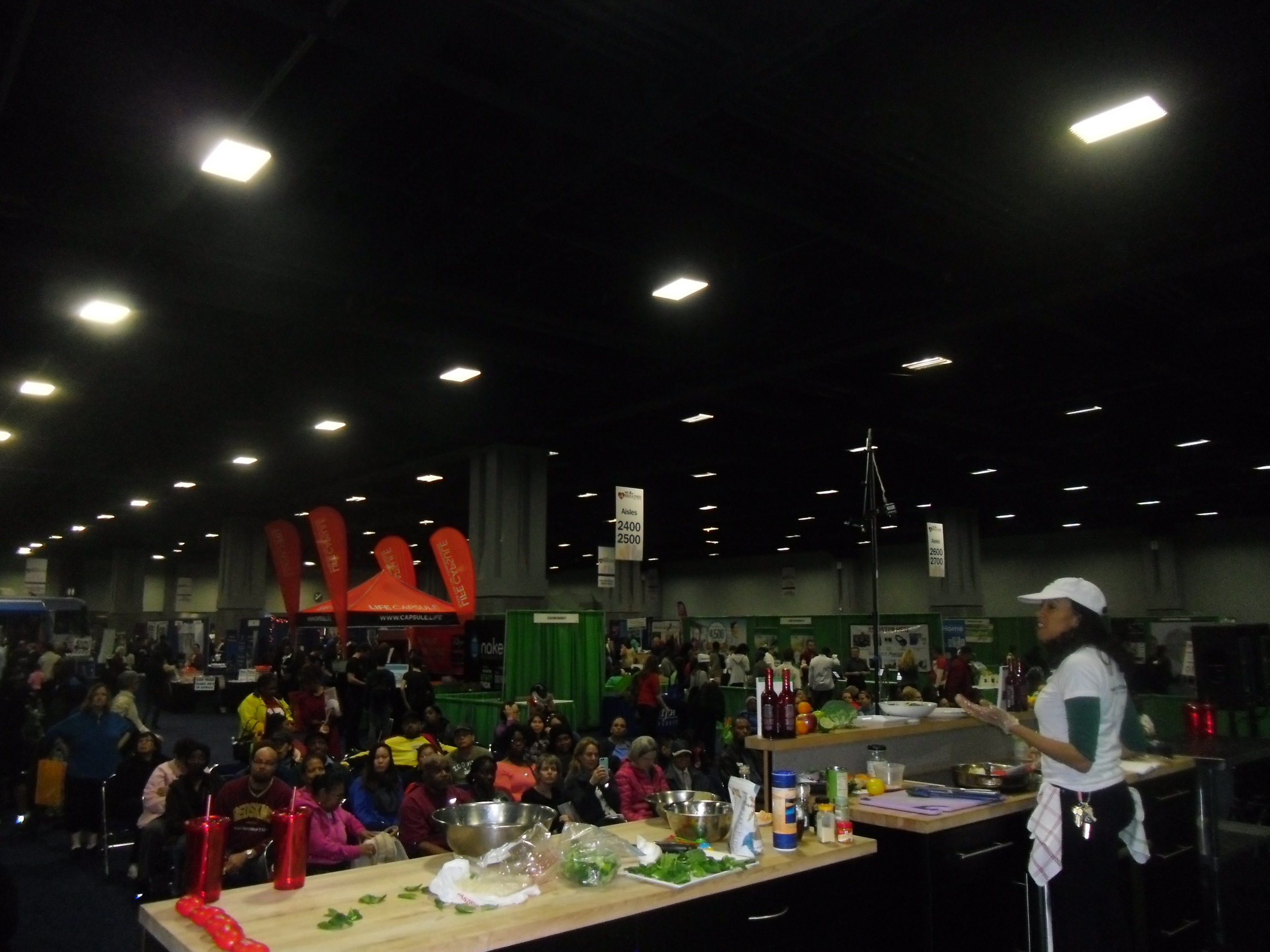 My goal was to make 3 dishes with green vegetable in them. I made:
Oh My Darling Clementine Salad (Spinach)
Coconut Lime Chickpeas (Broccoli)
Chocolate Green Smoothie
You can find these recipes in my book, Eat More Plants